A large algae bloom has appeared in North Miami waters after thousands of dead fish have been spotted floating over the past few weeks.
The algae bloom looks like a thick carpet of sludge and has been preventing locals from entering the waters for any of their normal activities, such as swimming, boating, and fishing.
Long time residents complain about a terrible smell, saying they've never seen anything like it before.
Take a look at these photos …
Experts say the problem is part of ongoing nutrient pollution, one of Florida's biggest environmental challenges.
Nutrient pollution comes from a combination of septic tank sewage leaks, stormwater runoff, and fertilizer.
Nonprofit environmental group, Miami Waterkeeper, says the dying fish and algae bloom are part of a vicious cycle where nutrient pollution feeds algae overgrowth … this then leads to low levels of oxygen.
The low oxygen levels kill the fish … their carcasses cause more bacteria and more algae that continue to lower oxygen … and it repeats.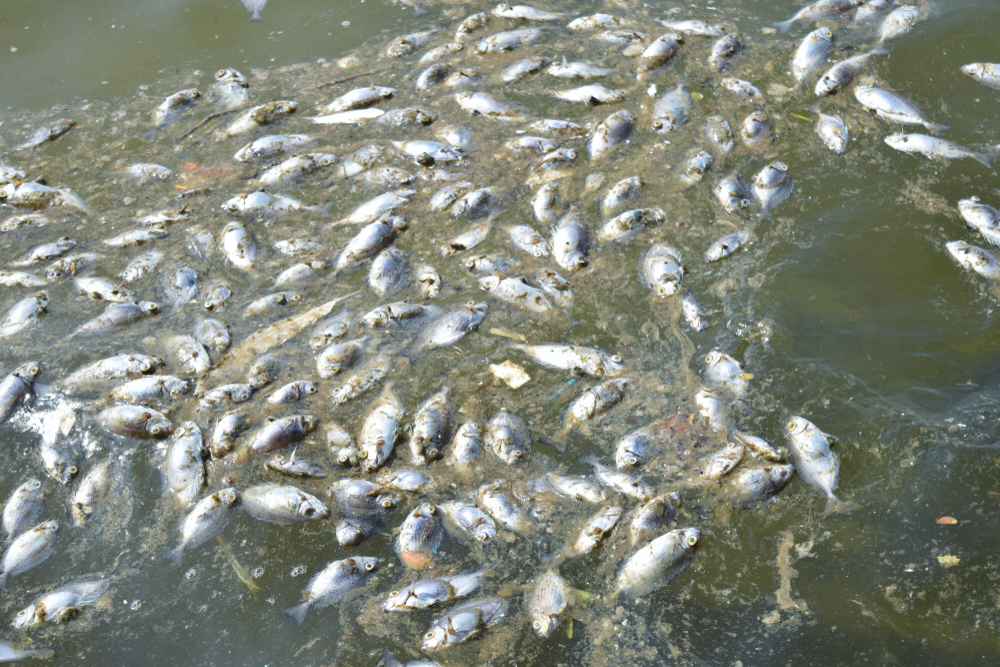 Water agencies have been pumping oxygen into the water while North Bay Village passed a fertilizer ordinance and a single-use plastic ban.
But more needs to be done …
At Karmagawa and SaveTheReef, we believe the government officials need to declare a state of emergency in Biscayne Bay and initiate major reforms.
Only then will we have a chance to preserve these beautiful waters and protect our marine life.
Follow us on Twitter and Instagram and share the information with your family and loved ones so that they can get involved.
Have them watch this powerful video …
Embed: https://youtu.be/wthTmQHmuZ0
The director of this video, Amir Zakeri, created a masterclass for anyone in our community who would like to create documentaries that can help the environment and wildlife. If that's you, here's a discount to get 50% off the regular price.
All proceeds go to great causes, so don't hesitate. Get started now!
What do you think about the pollution and dying marine life in Miami? Leave a comment below.
(Cover image:  Cheng Wei/Shutterstock)