Two years ago a baby elephant named Dololo was found floating in a water hole, thought for sure to be dead.
The baby had fallen in a dam outside of Tsavo East National Park and was floating on his side. His face was underwater … but the little fighter had his trunk raised above the water, allowing him to breathe.
Elephant rescuers from Sheldrick Wildlife Trust were called in to see if there was any chance for the baby to live.
Take a look at these videos …
Dololo had a very bad infection and rescuers were unsure how long he had been submerged. It took many people, but they were able to take him to a comfortable stable where they could provide him with emergency care.
Dololo had been through a traumatic ordeal but remained remarkably calm.
He was weak and collapsed almost every day. His keepers feared that he would catch pneumonia so they gave him a heavy treatment of antibiotics.
Although Dololo had a long road to recovery, after a week of intensive care, he was able to join other elephants in the forest.
The herd of elephants welcomed Dololo … they wanted to care for and protect him. But Dololo was traumatized and didn't trust them. He would run away thinking they wanted to hurt him.
His skin was whiter and thinner than the other elephants because of his weak health. Caretakers rubbed soil on his skin regularly to help him heal.
Because of all the care he's received … today, Dololo is much healthier. In fact, he is so much better that he's graduated to Sheldrick Wildlife Trust's Ithumba Reintegration Unit, where he'll continue his journey back to the wild!
Isn't that great news?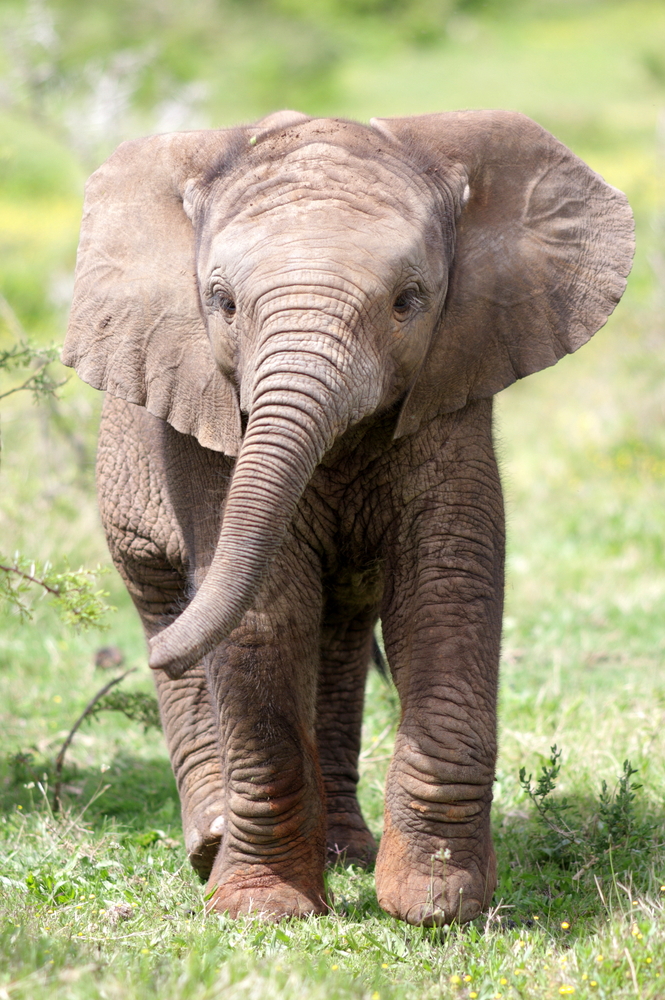 At Karmagawa, we love stories like this … well, because we love elephants.
That's why we started a fundraiser. 100% of the funds received will go to charities like Sheldrick Wildlife Trust and IFAW, which do hard and important work to make sure elephants have a chance to live and thrive … and be saved from extinction.
Follow us on Twitter and Instagram for more stories and updates.
Make sure to share this information with your family and friends so that they can help out.
Again … please think about giving for this cause. Unfortunately, the elephants need people like us in order to simply survive. Link is here.
What do you think about Dololo being transitioned back into the wild? Leave a comment below.
(Cover image:  Four Oaks/Shutterstock)