Half a million sharks could be killed in the production of a possible COVID-19 vaccine, according to experts.
In the race to develop a solution, several pharmaceutical companies are using a natural oil made in the liver of sharks, called squalene.
Squalene is known to increase the effectiveness of vaccines by creating a stronger immune system response.
Conservationists are concerned because the shark population has already been severely depleted … and there are still many unknowns about the disease and a possible solution.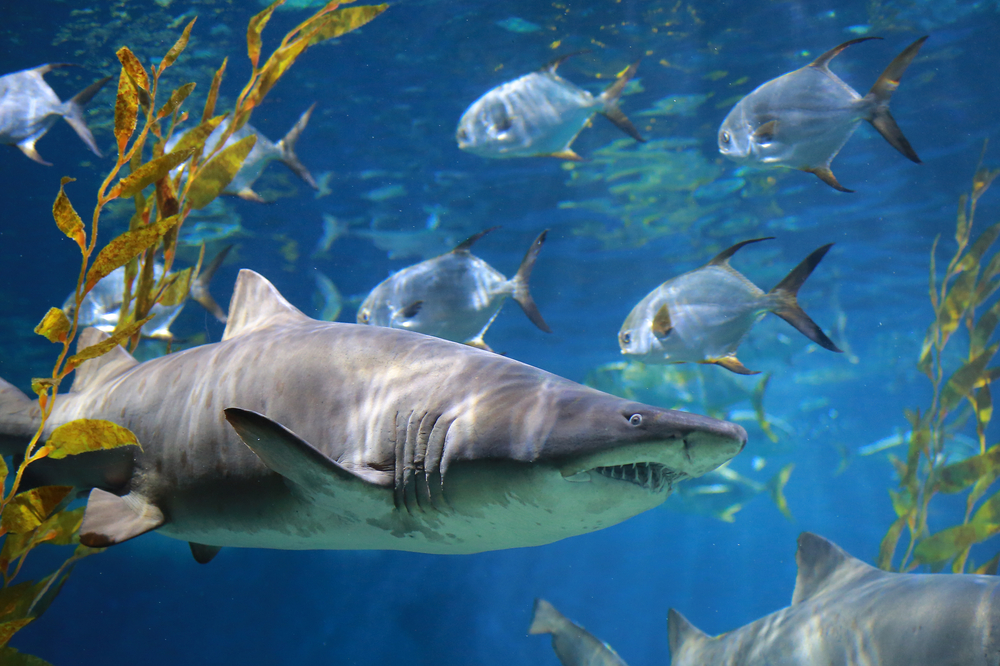 It takes 3,000 sharks to extract one ton of squalene. If everyone in the world received one dose of the COVID-19 vaccine containing squalene, it would require the slaughtering of around 250,000 sharks.
It would more likely require a couple of doses to immunize the global population, according to researchers … so that would be half a million sharks.
The British pharmaceutical company GlaxoSmithKline, which uses squalene for their flu vaccines has already committed to producing a billion doses of squalene for use in coronavirus vaccines in May.
Scientists who are concerned about the shark populations are testing plant-based alternatives to squalene — knowing that harvesting the ingredient from sharks isn't sustainable due to their comparatively low reproduction numbers.
At Karmagawa and SaveTheReef, we're hoping that scientists and researchers do their due diligence to find a solution that doesn't require wiping off an entire species.
There are so many unknowns and we shouldn't assume killing an animal for its liver oil is the only solution.
Without sharks, marine ecosystems would be severely affected because they are key elements for ocean health and food supply.
Please follow us on Twitter and Instagram for more stories and updates. Also, share the information with your family and friends so that they can stay informed.
Have them watch this powerful video …
The director of this video, Amir Zakeri, created a masterclass for anyone in the Karmagawa and SaveTheReef community who would like to tell visual stories about the causes they care about. If you're interested, here's 50% off.
All proceeds go to great causes, so don't hesitate. Get started now!
What do you think about the possible mass killing of sharks without trying to find effective alternatives? Leave a comment below.
(Cover image: Yoshinori/Shutterstock)