Governor Brad Little of Idaho signed a new law that may kill up to 90% of Idaho's estimated 1,500 wolves.
The law which passed both the state's House and Senate aims to decrease the number of wolves in the state to a minimum of 150 animals in order to reduce attacks on livestock and to boost the number of deer and elk herds.
One of the biggest changes is that the state can hire private contractors to kill wolves and more money will be provided to do this. The law also expands the way wolves can be killed, including hunting, trapping, and snaring an unlimited number of wolves on a single hunting tag. Night vision equipment, using ATVs and snowmobiles, and shooting from helicopters are also allowed. Newborn pups can be killed if they are found on private land.
Experts who are for this new law are saying that the most effective new methods to decrease the wolf population will be for professional trappers to be sent into wilderness areas and the use of aerial gunning from helicopters.
Environmentalists and animal lovers are coming against the law, saying that this is a new low point for gray wolf recovery in the U.S. They believe that Idaho wolves have been intensely persecuted and that the law will push the species back to the brink of federal relisting.
Nearly 30 former state, federal, and tribal wildlife managers sent a letter to Governor Little last month asking him to veto the measure, saying the proposed killing methods violate hunting ethics. Even the Idaho Fish and Game Commission opposed the bill because they believe the bill removes wildlife management decisions from experts and gives them to politicians.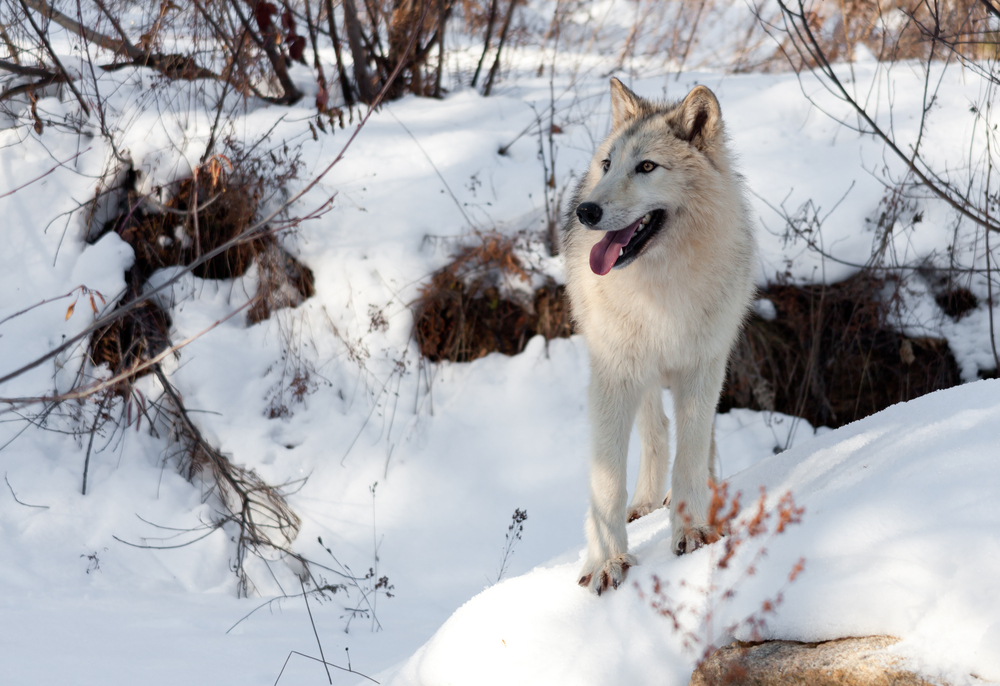 At Karmagawa and SaveTheReef we're sad that so many wolves will be allowed to be killed. All living things should be given a chance to live their lives and this decision takes that away from these Idaho animals.
Do you want to stay informed of news and events about animals and the environment from around the world? Please follow us on Twitter and Instagram and we'll keep sending you more updates. Share our information with your friends and family so that they stay aware, as well.
Do you have stories that you want to expose through video? If so, movies are a powerful way to get your message out.
Our friend and pro filmmaker Amir Zakeri created an online class for us to help the community learn how to create their own movies and documentaries — here's 50% off.
You'll be helping important causes, so don't hesitate. Get started now.
What do you think about the new law that allows the killing of these wolves? Leave a comment below.
(Cover image: Ronnie Howard/Shutterstock)