At least 42 people have died and 800 have been injured during 2 weeks of protests and clashes with police in Colombia.
Take a look at these horrific pictures …
Colombia has been rocked by nationwide, anti-government protests as tens of thousands of people took to the streets. The demonstrations initially started because of frustration over pandemic-related tax reforms. Since then, things have intensified and now include anger against police brutality and a growing feeling of inequality felt by the citizens.
Columbian president, Ivan Duque, blames "drug trafficking mafias" for acts of vandalism and offered a reward of up to 10 million Colombian pesos to anyone who could help identify and capture the perpetrators.
Social media documentation tells a different story, though. The Colombian Mobile Anti-Riot Squad (ESMAD) has been singled out for various incidents, including the death of 18-year-old Dilan Cruz in 2019, and more recently the death of 21-year-old Nicolas Guerrero who was shot in the head during the current demonstration.
Unarmed citizens that are protesting are being confronted with heavily armed military officers and it's shocking people around the world.
On April 28, the National Unemployment Committee called for protests against a tax reform proposed by President Duque. His proposal would have raised taxes on household products such as milk, eggs, and meat … as well as gasoline and utilities. People who earn more than 2.4 million pesos (about $624) a month would have to declare income taxes starting in 2022.
Many people answered the call to protest, now demanding that the government solve the healthcare crisis, the lack of vaccines, and the rising poverty in the country.
The hopeless feeling of inequality and the undelivered promises by the government has sparked rage in the Colombian people … and now the country is at a boiling point.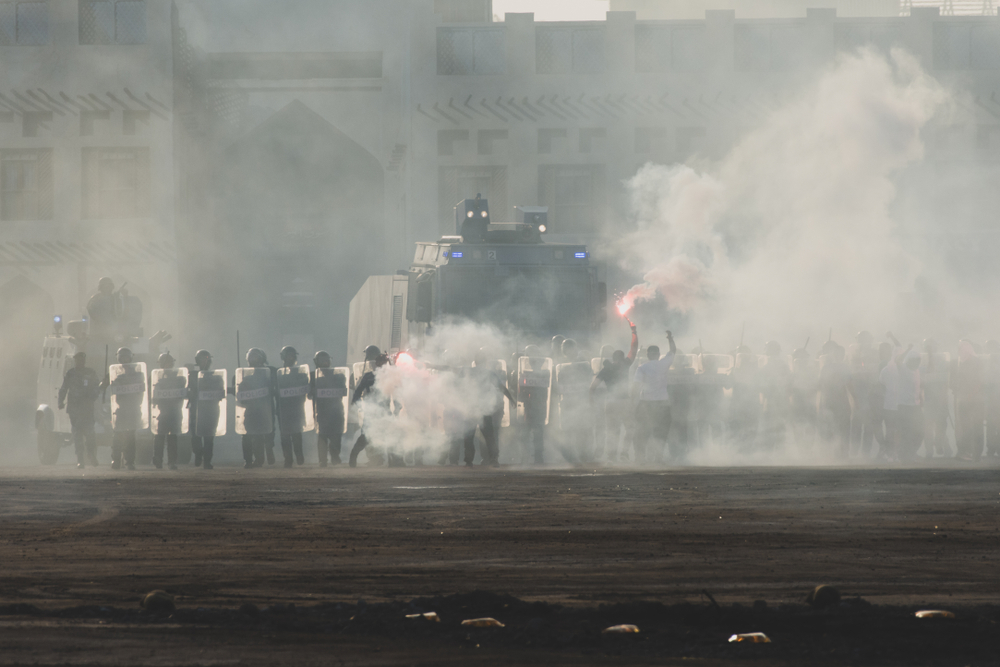 At Karmagawa and SaveTheReef, we are heartbroken by the violence and suffering that is happening. We pray that peace comes to this wonderful country and that the people get hope for a better future — and that the military brutality stops.
Do you want to stay informed of news and events about animals and the environment from around the world? Please follow us on Twitter and Instagram and we'll keep sending you more updates. Share our information with your friends and family so that they stay aware, as well.
Do you have stories that you want to expose through video? If so, movies are a powerful way to get your message out.
Our friend and pro filmmaker Amir Zakeri created an online class for us to help the community learn how to create their own movies and documentaries — here's 50% off.
You'll be helping important causes, so don't hesitate. Get started now.
What do you think about the violence and suffering that is happening in Colombia? Leave a comment below.
(Cover image: 1000 Words/Shutterstock)