Zimbabwe plans to sell the right to shoot an elephant for up to $70,000 per animal to help fund the upkeep of its national parks.
The horrific news was announced recently, just two weeks after the African forest elephant was declared critically endangered and the African savanna elephant was declared endangered.
The plans are for up to 500 elephants to be hunted this year. The terrible idea came up as a solution after the country's public parks experienced a major loss of tourism revenue due to the coronavirus pandemic.
Zimbabwe has the second-largest elephant population in Africa with an estimated 100,000 elephants. The country has 5 million hectares of national parks and botanical gardens that are overseen by the Zimbabwe Parks and Wildlife Management Authority.
Hunting rights for the elephants will range from $10,000 to $70,000, depending on the size of the animal — and the hunting season will last from April to October.
Officials say the decision is necessary in order to generate needed revenue to fund its operations. The agency doesn't receive financial support from the government and its operation costs equal $25 million a year — which includes ranger salaries, who often work under difficult conditions and extreme weather.
Officials also say that the hunting program prevents the national parks from becoming overpopulated by elephants and helps manage resources available to support certain areas.
Understandably, the move to sell hunting rights for elephants is attracting strong condemnation from environmental and animal advocates. They insist that the decision isn't meant to assist with conservation, but instead is motivated by greed. They also say that often, money isn't even accounted for.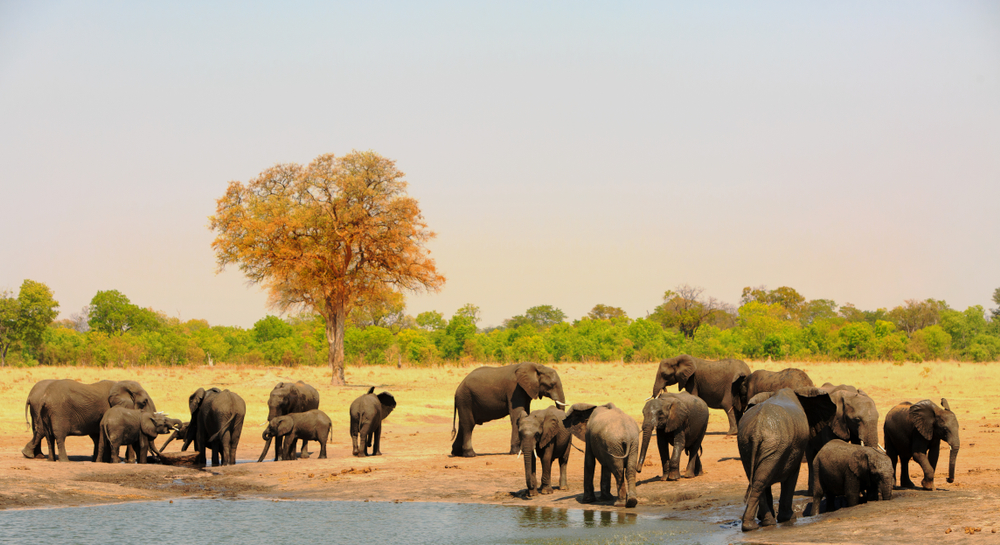 At Karmagawa and SaveTheReef we are saddened by this decision. These beautiful giants have suffered enough and now they are being sold like products instead of having the right to live a peaceful life. Please share this story with your friends and family so that they know what is going on.
Do you want to stay informed of news and events about animals and the environment from around the world? Please follow us on Twitter and Instagram and we'll keep sending you more updates. Share our information with your friends and family so that they stay aware, as well.
Do you have stories that you want to expose through video? If so, movies are a powerful way to get your message out.
Our friend and pro filmmaker Amir Zakeri created an online class for us to help the community learn how to create their own movies and documentaries — here's 50% off.
You'll be helping important causes, so don't hesitate. Get started now.
What do you think about Zimbabwe selling the rights to kill elephants? Leave a comment below.
(Cover image: Simone Crespiatico/Shutterstock)