A recently published study revealed disturbing news for killer whales.
Scientists found high levels of toxic chemicals in the corpses of dead orcas, some of which were too young to have their adult teeth yet. They concluded these chemicals entered the baby orcas' bodies through their mothers' milk.
The whales used in the study had died from either being stranded or getting caught in fishing nets.
You can see the devastating photo here:
Scientists collected samples of blubber, muscle, and organ tissue and tested the samples for toxins. Their findings revealed shockingly high amounts of pollutants in the whale's bodies.
Harmful chemicals used in flame retardants, furniture textiles, cosmetics, ski wax, paper, and other manufactured materials often make their way to the ocean through sewage and drainage pipes. These chemicals are then consumed by small ocean-dwelling animals and begin to make their way up the food chain, eventually accumulating in those animals at the top of the food chain. You guessed it: killer whales.
The concentration of chemicals they found in one particular whale was 1000 times what is considered the safe limit for marine life.
The long-term effects of these harmful toxins are not yet fully known. But studies have connected harmful chemical ingestion to impairment of immune and reproductive health in whales.
Many of the toxic chemicals found in the whales' systems are what scientists call "legacy chemicals" because they don't seem to break down or disappear. Samples of blubber from whales in Norway had high levels of chemicals that had long been banned.
It's clear from these studies that something must be done to curb the dumping of pollutants into our waterways. We need to do better for our planet and our marine life!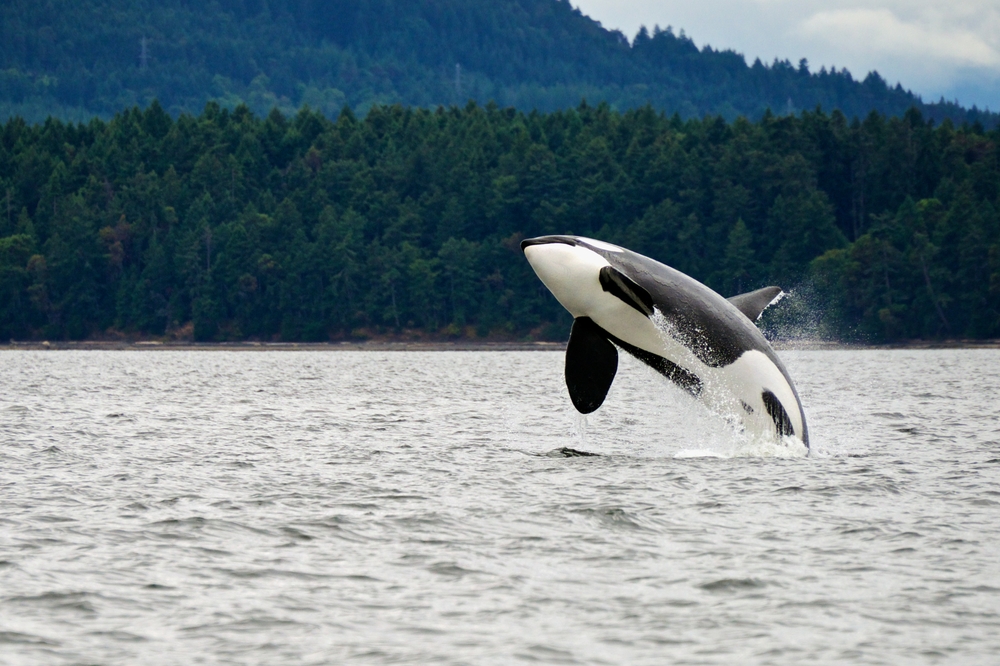 We at Karmagawa and SaveTheReef are committed to seeing the end of marine pollution. We hope that studies like these can show the devastation caused by dumping harmful substances into our oceans, and will inspire people to find a better way!
Do you want to stay informed of news and events about animals and the environment from around the world? Please follow us on Twitter and Instagram and we'll keep sending you more updates. Share this information with your friends and family so they can keep up with the positive changes happening locally and worldwide to improve the environment and the lives of animals everywhere.
Do you have stories that you want to expose through video? If so, movies are a powerful way to get your message out.
Our friend and pro filmmaker Amir Zakeri created an online class for us to help the community learn how to create their own movies and documentaries — here's 50% off.
You'll be helping important causes, so don't hesitate. Get started now.
What do you think about the findings of this study? How can we do better for our marine life? We would love to hear your thoughts! Leave a comment below!
(Cover image: Jeroen Mikkers/Shutterstock)