If you follow us on Instagram, you may have read about the last two surviving northern white rhinos in the world.
Here's what we posted about them:
In 2008, this species was declared extinct in the wild. Nanjin, 31, and Fatu, 21, are the last two northern white rhinos alive in captivity after Sudan, the last male of the species, was humanely euthanized in 2018. This makes them the last of their kind, meaning the northern white rhino species is functionally extinct.
But there is hope! Scientists have been hard at work, even through the COVID-19 pandemic, to give this species a final chance.
In 2012, an international cooperative effort among several zoos was formed called BioRescue. The organization created an alliance to save these creatures from total extinction, and the efforts of these zoos and organizations spanning several countries and continents have yielded some good results so far!
Scientists have been able to harvest and freeze viable eggs and sperm from northern white rhinos, and have successfully generated viable embryos. In essence, they were able to generate lab-grown rhino babies!
But time is running short, and there is still much to be done. With the two remaining northern white rhinos aging peacefully on a reserve in Kenya, there is a sense of urgency to see these frozen rhino embryos become actual calves. The hope is to have these calves learn the ways of the northern white rhino from Nanjin and Fatu, effectually saving the species.
Scientists are hopeful that they can have a calf on the ground within the next three years. This is good news, not only for northern white rhinos but for species that are facing the threat of extinction. If science can save this species, what other animals might be saved?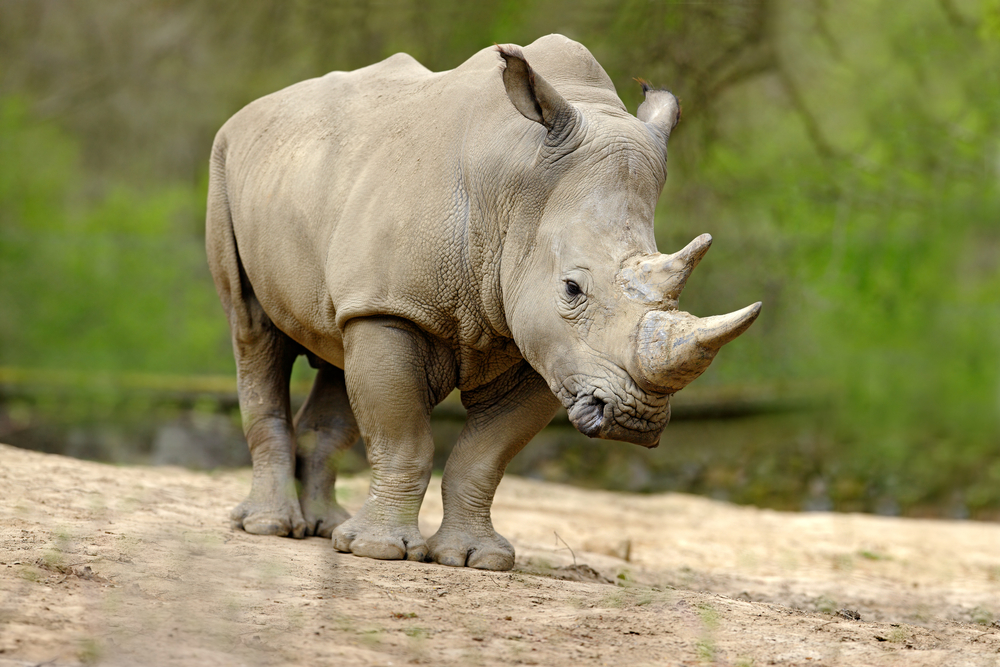 At Karmagawa and SaveTheReef we are saddened when animals face extinction due to human interference. A combination of civil war, poaching, and loss of habitat were to blame for the tragic loss of the northern white rhino species. As tragic as it is, we are hopeful that scientific breakthroughs can help restore these and many other endangered species.
Stay informed of news and events about animals and the environment from around the world by following us on Twitter and Instagram! Share this information with your friends and family so they can keep up with the positive changes happening locally and worldwide to improve the environment and the lives of animals everywhere.
Do you have stories that you want to expose through video? If so, movies are a powerful way to get your message out.
Our friend and pro filmmaker Amir Zakeri created an online class for us to help the community learn how to create their own movies and documentaries — here's 50% off.
You'll be helping important causes, so don't hesitate. Get started now.
What are your thoughts about the tragic extinction of the northern white rhino? Do you think the species can be saved? Leave a comment below! 
(Cover image: Papa Bravo/Shutterstock)