A herd of 15 elephants has made headlines as they trek through southern China.
Check out the adorable photos here:
The group has been traveling for over a year, pausing to sleep and graze on local crops. They've also caused a lot of damage as they move from city to city.
It is not known for sure what caused them to leave their natural habitat, a wildlife reserve in Xishuangbanna, Yunnan. Some suspect the elephants left because of a lack of food, while others think it may be that their habitat is shrinking in size. It could also be the fault of an inexperienced herd leader.
The number of elephants in China is increasing following a ban on elephant poaching in the country. Some people suspect that may have something to do with why this little herd is on tour.
Whatever the reason for their travels, they are causing quite a stir. The elephants have broken into several farms in search of food and water. Chinese authorities have announced they will compensate farmers for any losses or damages caused by the elephants. There was even an incident where they trespassed onto the grounds of a retirement home and scared a resident.
The herd has made it all the way to the city of Kunming, a metropolitan area with over 7 million residents. After fifteen months of migration, the elephants are gaining notoriety across news platforms and social media.
People are doing their best to make sure the elephants are safe on their journey. 24-hour drone surveillance has helped Chinese authorities track the herd and follow their movements. The Chinese government has mandated that people steer clear of the herd, and discouraged residents from leaving out food to attract them.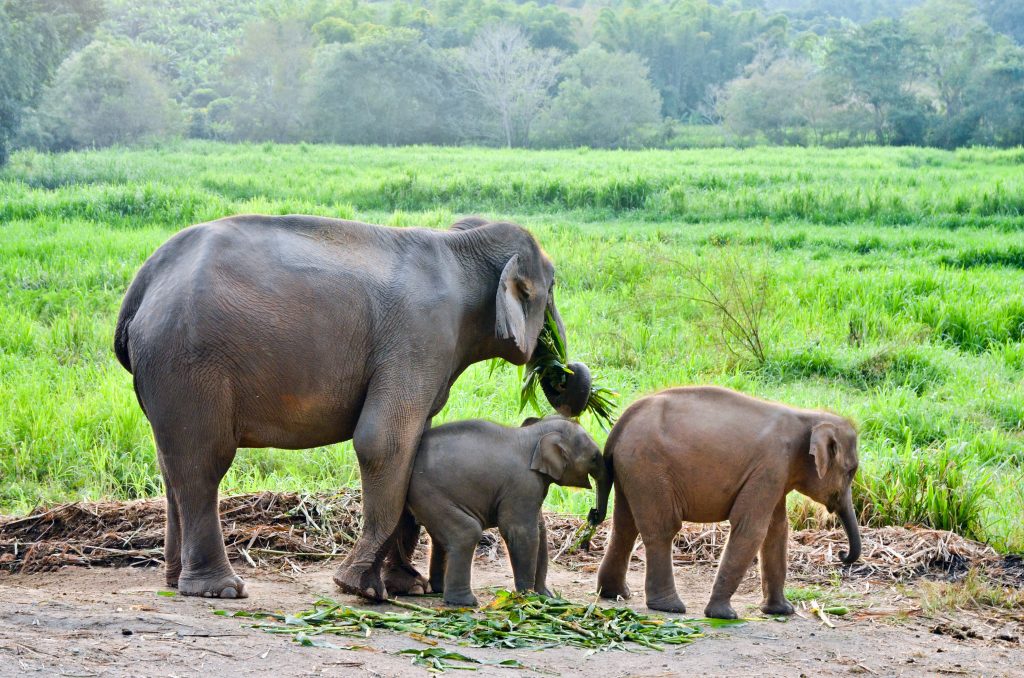 At Karmagawa and SaveTheReef we are glad to see people going to such lengths to protect these wandering elephants. No matter what has driven them from their home, we are glad to see the Chinese government and people protecting these precious animals.
Do you want to stay informed of news and events about animals and the environment from around the world? Please follow us on Twitter and Instagram and we'll keep sending you more updates. Share this information with your friends and family so they can keep up with the positive changes happening locally and worldwide to improve the environment and the lives of animals everywhere.
Do you have stories that you want to expose through video? If so, movies are a powerful way to get your message out.
Our friend and pro filmmaker Amir Zakeri created an online class for us to help the community learn how to create their own movies and documentaries — here's 50% off.
You'll be helping important causes, so don't hesitate. Get started now.
What do you think about this incredible elephant trek? Do you have a theory as to what may have caused it? We want to hear your thoughts! Leave a comment below!
(Cover image: Wirestock Creators/Shutterstock)