Our Instagram post below shows terrifying footage of the floods in Henan Province, China:
Heavy rainfall has caused deadly flooding in Henan Province. At least 25 people have died and hundreds have had to be rescued from the rising waters.
Twelve People have tragically died due to flooding in the subway system in the city of Zhengzhou, where commuters were trapped in train cars by the flood. Aboveground, the streets became rushing rivers sweeping away cars, bicycles, mopeds, and even people.
Zhengzhou alone saw a year's worth of rainfall in just three days. The heavy rains caused breaches in reservoirs and dams, which led to catastrophic flooding. Over 500 people have evacuated the region so far.
Using flashlights and plastic tubs, rescue teams worked quickly to evacuate 150 students and teachers from a kindergarten in the area. Young children were placed in plastic tubs and floated safely to higher ground. When a hospital in Zhengzhou briefly lost power, 600 critically ill and injured patients were also evacuated to other hospitals to continue receiving care.
Though power was eventually restored to the hospital, many residents in Henan province are still without power, running water, or internet.
Zhengzhou has a population of 12 million people, but it's not the only city that was affected by the floods. The dam in the city of Luoyang has also been breached and is at risk of collapsing at any moment. Authorities have deployed soldiers to the area to assist in possible rescues.
Overall, the record-breaking rainfall and extreme flooding have caused major damage to a dozen cities in Henan Province. It is predicted that heavy rains will continue to fall for several more days before it ceases, which means more floods are likely to occur.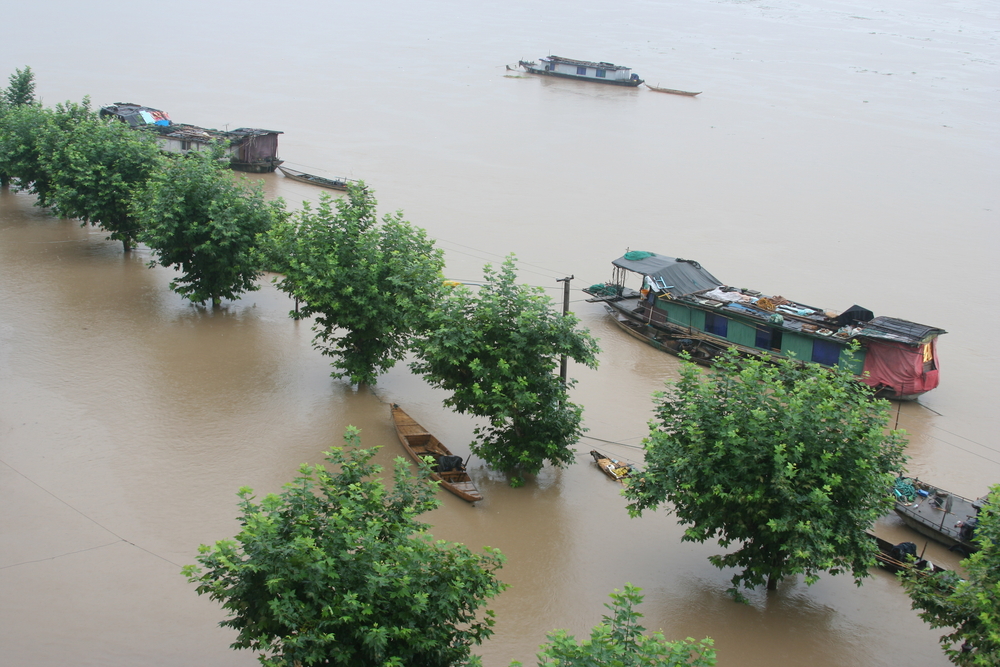 At Karmagawa and SaveTheReef, we are heartbroken by these deadly disasters. We share stories like this to spread awareness, and to show that how we treat our world matters. The people of Henan Province are in our prayers, as well as those who have experienced severe floods all over the world, including New York City and regions of Germany, Belgium, Switzerland, Austria, and Luxembourg.
You can follow us on Twitter and Instagram to stay informed of environmental news and events from all around the world. Share this information with others so they can keep up with news happening locally and worldwide.
Do you have stories that you want to expose through video? If so, movies are a powerful way to get your message out.
Our friend and pro filmmaker Amir Zakeri created an online class for us to help the community learn how to create their own movies and documentaries — here's 50% off.
You'll be helping important causes, so don't hesitate. Get started now.
What are you doing to show love to the planet? How can we do better for the environment? Share your thoughts with us in the comments below. 
(Cover image:photopixel/Shutterstock)