Take a look at our latest Instagram post showing the terrifying effects of over 50 wildfires burning in Turkey:
People and animals alike are scrambling to get out of the path of these fires, but at least four people and over 1,000 animals have already died as fire rescue teams are fighting to contain nearly 60 wildfires across the country. Hundreds more have been evacuated as fires burn in the provinces of Osmaniye, Kayseri, Kocaeli, Adana, Mersin, and Kutahya.
At least two hotels were cut off as fires burned around them, blocking roads to allow for evaluation. Over 4,000 people had to be evacuated from these hotels by boat, with help from the Turkish Coast Guard and local fishermen.
The photos in the post above show the skies glowing red and orange with the high flames and smoke covering the sunlight. The post also shows cows, an elk, and a tortoise, trying to escape as flames burn the environment around them. Other tragic photos from different accounts show the remains of burned animal carcasses, both in the wild and on farms. Farmers are losing their cattle and livestock to these fires, unable to fight the fires on their own or move the animals quickly enough.
The intensity of the heat from the fires was four times greater than the record high for the country at one point. The hot and dry conditions give Turkey a prime environment for wildfires to start easily and spread rapidly. Although wildfires are common in Turkey during this season, experts agree that the current conditions are way above normal. Some are blaming climate change and global warming caused by human emissions, while other unsubstantiated claims put the blame on radical political groups who may have started the fires as a form of attack.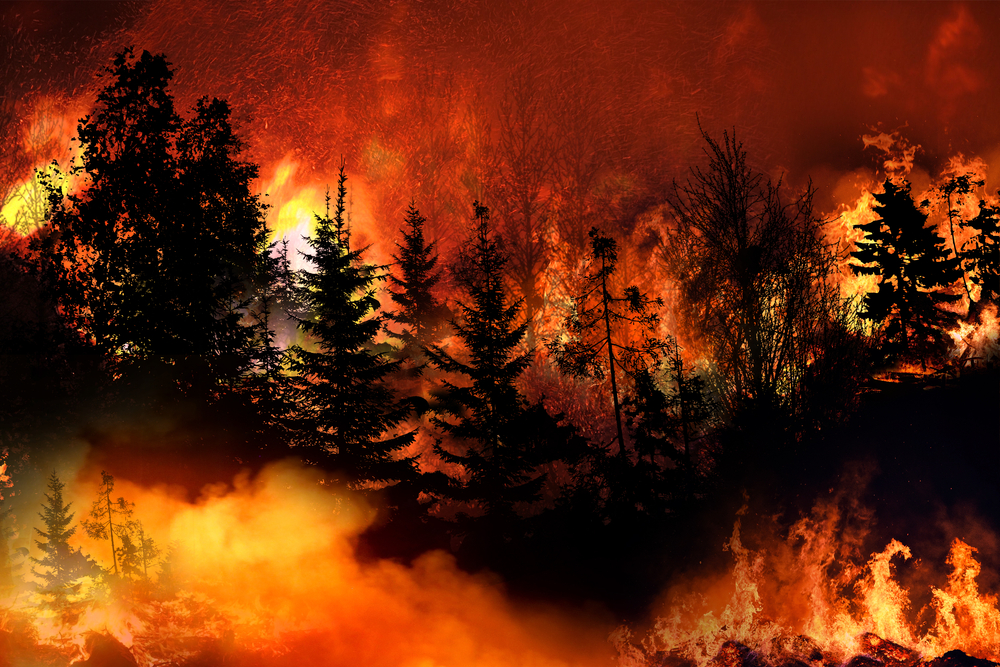 Turkey is just one of many countries dealing with the effects of extreme weather caused by climate change. At Karmagawa and SaveTheReef, our thoughts and prayers are with every person affected by this tragic wave of fires. Join us as we #PrayforTurkey and support the brave firefighters and rescue teams on the front lines of this devastation.
Our planet deserves better!
Stay informed of news and events about animals and the environment from around the world by following us on Twitter and Instagram. Be sure to share this information with your friends and family members so they can keep up with the positive changes happening locally and worldwide to improve the environment and the lives of animals everywhere.
Do you have stories that you want to tell through video? Movies are a powerful way to tell your story. Pro filmmaker Amir Zakeri created an online class to help the community learn how to create their own movies and documentaries — here's 50% off.
You'll be helping important causes, so don't hesitate. Get started now.
 Feel free to share a prayer or caring thought for Turkey in the comments below.  
(Cover image: Kyla Metzker/Shutterstock)