The Taliban take over in Afghanistan following the exit of US troops from the country has had many devastating effects, especially on Afghan women.
Our latest Instagram post features heartbreaking scenes of women begging to be let into the Kabul airport. "The Taliban are coming for me," one woman cries at the guards, begging to be let in.
"We don't count because we were born in Afghanistan," posts another young woman with tears streaming down her face. "I can't stop crying… No one cares about us."
In spite of public claims by members of the Taliban that things will be more equal under this new regime, reports have surfaced of women and children being beaten as they try to cross Taliban checkpoints.
The people of Afghanistan are desperate, and the women who are not trying to escape the country have hidden.
Many recall what life was like under Taliban rule in the 1990s. Things like attending school or going to work were not permitted for women. Women were only allowed in public only while wearing a burqa, a heavy fabric sheet that covers their bodies from head to toe with a small mesh window allowing the wearer to see. Women who braved the outdoors without a burqa, or without a male escort, risked severe punishment such as public floggings from authorities.
New images have surfaced of beauty salons with barred entrances, their advertisements being painted over or vandalized. Cafes, restaurants, and beauty shops that were run by women have been indefinitely closed, their female staff now without work. It's hard to believe these places were open for business just one week ago.
As the Taliban moved into Kabul on Sunday, women rushed to buy burqas again before the shops were closed, shocked to find the prices had dramatically increased. One woman shared that a burqa that cost 200 AFS (approximately $2.50) a year ago has risen to 10 times that amount at the shop she visited. Even with the price hike, the women feel they have no choice but to purchase these coverings.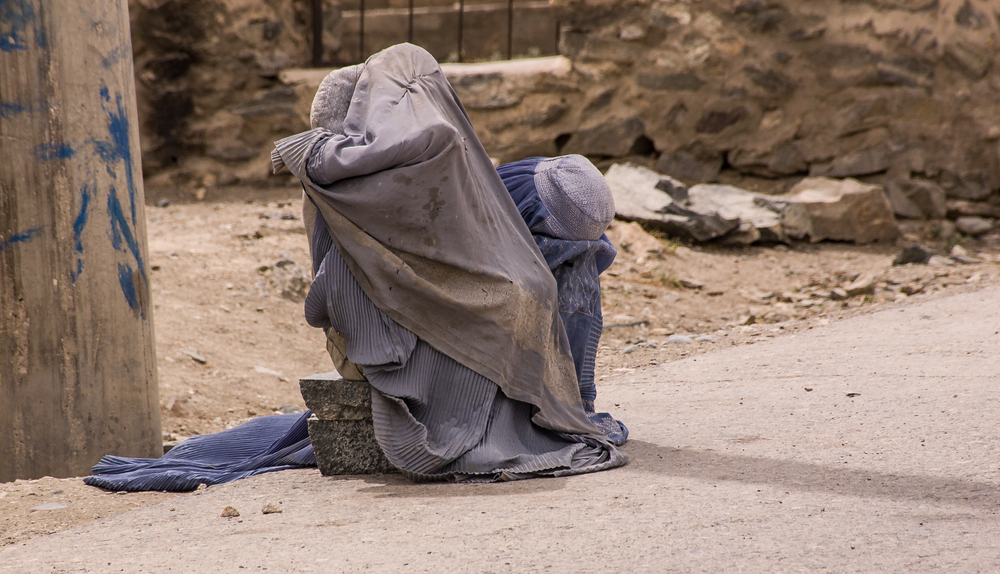 The fear that this may be the new normal now that Kabul has once again fallen to the Taliban has gripped women across Afghanistan. The world cannot turn its back on the Afghan people!
That's why 100% of the money donated to our fundraiser for Afghanistan will go to charities on the ground there right now, including Partners Relief & Development and Save the Children. Use your platform to help the people of Afghanistan by sharing our posts and the fundraiser link with your followers and get the word out to as many as you can!
Stay informed of news and events about animals and the environment from around the world by following us on Twitter and Instagram. The more we can spread awareness, the more we can make a difference for positive change in our world.
We want to hear your thoughts on this developing situation. Share them with us in the comments below.
(Cover image:  timsimages.uk/Shutterstock)