Check out this insane footage of the flooding that happened in the New York subway system from the remnants of hurricane Ida! New Jersey and New York were hit hard Wednesday evening by what was left of the massive storm that swept into the United States through Louisiana.
At least 11 people were killed in Maryland, New York, and New Jersey as a direct result of the deadly storm which caused tornadoes and severe flooding. One elderly woman was found dead in her basement by her son. The body of another man was found after floodwaters overtook the vehicle he was riding in. Firefighters were unsuccessful in saving him as they themselves were swept under the car by the rushing waters.
The transportation systems were hit hard by the storm, causing most services to stop due to historic rainfall and flash floods. Footage of water gushing into subway stations in New York has surfaced on social media. Some videos show people walking the flooded subway tracks in the dark. About 20 rescues took place overnight from the subway alone. Rescue workers were responding to calls from hundreds of people in flooded subways and roadways even into Thursday morning.
Now that the storm is over, authorities are urging all non-essential personnel to stay at home while cleanup is underway. Employers have been asked to allow their employees to work from home as much as possible to keep people off of the streets as clean-up crews do their jobs.
Authorities warn that severe storms like this one will be the new normal as a result of climate change. New Jersey Governor Phil Murphy and President of Queens Borough Donovan Richards in New York are among those voices.
"We don't have time to whittle our thumbs here," said Richards. "We're running up against the clock. The clock is already ticking. We're here. If we don't move aggressively to combat climate change, we're going to continue to lose a life, unfortunately."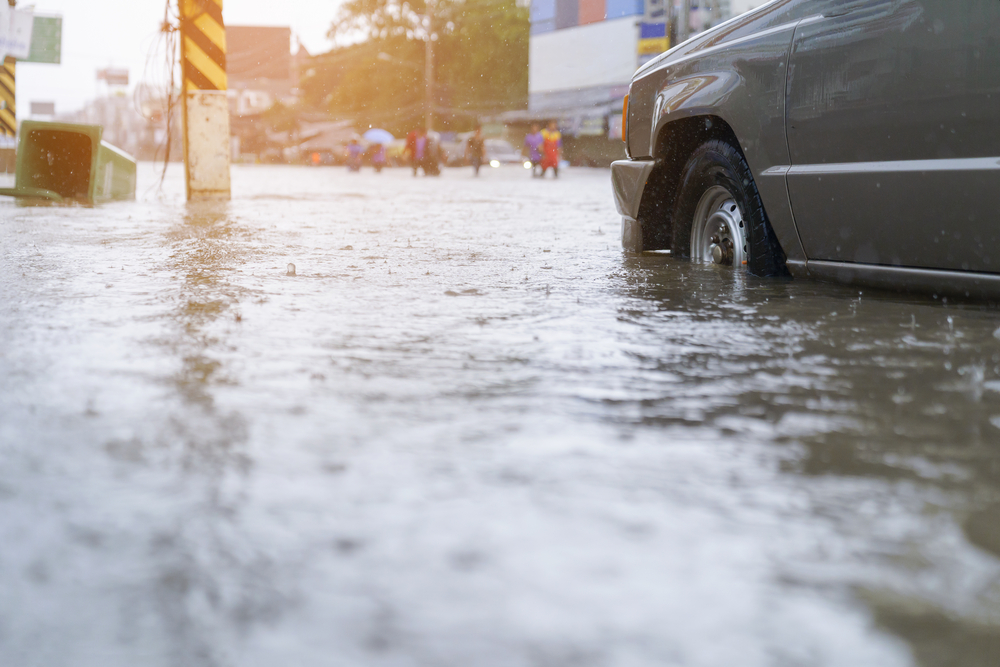 At Karmagawa and SaveTheReef, our thoughts and prayers are with every person and family affected by this tragic storm. Join us as we pray for and support the brave rescue teams on the front lines of this devastation.
Our fundraiser for Afghanistan is still ongoing. Proceeds will be matched, dollar for dollar, and will now be directed to Team Rubicon and Rainbow Railroad in addition to Partners Relief & Development and Save the Children. Do what you can by donating now! Don't forget to share this link with others so many more can have the chance to make a difference!
Stay informed of news and events about animals and the environment from around the world by following us on Twitter and Instagram. Share this information with your followers, friends, and family so they can keep up with events happening locally and worldwide.
Feel free to leave a prayer or share an encouraging thought for the victims of Hurricane Ida in the comments below.
(Cover image: EvGavrilov/Shutterstock)