Check out our recent Instagram post where we go into detail about the horrors on display every year at a festival that takes place every year in Nepal.
The Hindu Deopokhari festival has gone on for the last 900 years in the village of Khokana, Nepal. The religious tradition stemmed from the belief that the gods drowned young children in medieval times, and it is seen as a way to honor the evil goddess responsible for drowning children by paying her tribute in a horrific way.
As is tradition, a baby female goat is selected for sacrifice and is paraded through the village. Then a group of young men is chosen by the villagers to take part in a competition to become the "hero" for the day. The goat is thrown into the Khokana pond, so named after the goddess they honor on this day. The baby animal is then beaten, bitten, drowned, and torn apart by the young men. The goat can suffer for up to 40 minutes before its life is tragically ended in this way, while the young man who successfully kills the goat with his bare hands is named the festival's "hero".
Videos and images of this absolutely barbaric practice are difficult to stomach. Naturally, there has been a public outcry to the Nepali government to end this brutal festival, but year after year, it carries forth. Now the festival is carried out secretly, and filming or photographing the festival is not allowed.
This year, some members of the Animal Rights Investigations organization smuggled cameras into the festival with the aim of exposing the brutal ritual. They are currently gathering signatures on a petition to end the use and slaughter of animals in such a barbaric way.
This is just one of the many festivals in the country of Nepal centered around horrendous animal sacrifice. Innocent animals deserve better than this torture at the hands of people! We must spread awareness and pressure authorities to end these inhumane traditions.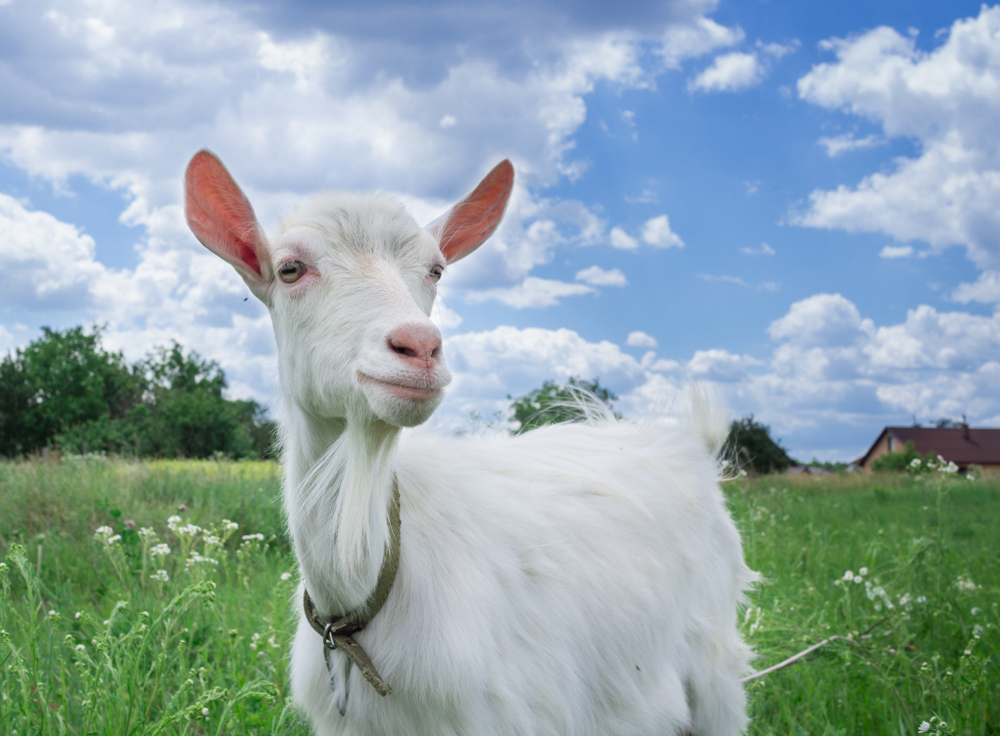 At Karmagawa and SaveTheReef, we will continue to use our platform and our voices to call out this cruelty until the day we see it end forever. No innocent life deserves this kind of treatment and death in the name of tradition! You can help end the cruelty by using your platform to spread awareness, too.
Follow us on Twitter and Instagram to stay informed of environmental news and events from all around the world. Share this information with others so they can keep up with news happening locally and worldwide.
Do you have a message to share with the world? Why not tell it through film? Our friend and pro filmmaker Amir Zakeri created an online class for us to help the community learn how to create their own movies and documentaries — here's 50% off.
What do you think about this barbaric festival? Share your thoughts with us in the comments below.
(Cover image: LesiChkalll27/Shutterstock)