Yesterday we posted about the oil spill in California and as the assessment continues, we're learning more about the damage that was caused to the environment and poor animals.
The full view of the ecological damage will take some time but it looks like birds and marine mammals are the hardest hit in the short term.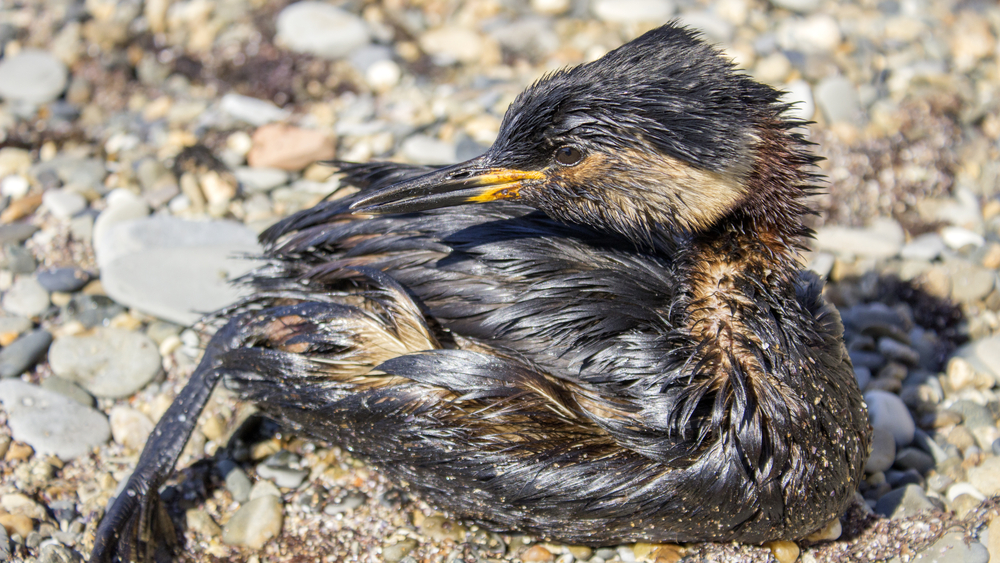 The suspected underwater pipe spilled an estimated 144,000 gallons of crude oil off the California coast and dead birds and fish are washing up along the oil-polluted shore.
In 2010, the largest offshore spill in US history dumped 134 million gallons of oil into the Gulf of Mexico. That spill contaminated 1300 miles across five states and thousands of living creatures were killed. It's been more than a decade and the effects of that disaster are still felt today.
Although the recent oil spill isn't at the same scale as the one in 2010, we've learned what can happen and experts expect that birds and marine mammals will continue to be harmed … Especially those that gather along offshore islands or pass through coastal wetlands.
Even after clean-up efforts remove the black sludge, the damage will be felt in all the affected marsh and wetlands because these are critical habitats for birds. Oil deposits don't always float and can find their way into underwater sediment or even collect against sandbanks.
Multiple clean-up efforts will be required and the weather will complicate things because storm winds can dredge up contamination even after the spill is contained. Because of the complex environment of marshes and wetlands, these areas may be permanently damaged. Experts say that if the oil gets down below the level of sediments, it's probably there forever.
At Karmagawa and SaveTheReef, we're concerned about the long-term effects of this oil spill and the number of birds that will end up dying because of it. We're using our channels to bring awareness to the damage that continues to happen so that we can all demand change.
Follow us on Twitter and Instagram and stay informed of what is happening to animals all around the world.
Also … please spread our information so that your friends and family are aware, as well.
Have them watch this powerful video …
The director of this video, Amir Zakeri, created a masterclass for anyone in the Karmagawa and SaveTheReef community who would like to tell visual stories about the causes they care about. If you're interested, here's 50% off.
All proceeds go to great causes, so don't hesitate. Get started now!
What do you think about all the birds that will lose their lives because of this careless disaster? Leave a comment below.
(Cover image: JONATHAN PLEDGER/Shutterstock)