Every now and then we hear a story that warms our hearts … And today is definitely one of those days.
Check out this video from one of our recent Instagram posts:
A kind-hearted woman in Romania named Georgiana Neagu was driving when all of a sudden a poor stray dog started running straight towards her truck. As the dog got closer, Georgiana stopped her vehicle to get a closer look because it looked like the animal was in some sort of trouble.
The puppy cowered and cried when Georgiana reached out her hand and it was obvious that the animal had endured some sort of trauma. The stray acted like it was doubtful anyone would treat it kindly.
At first, the stray was snarling but her tail was shyly wagging and her eyes started to shine. Thankfully, Georgiana persisted and the puppy showed that it was desperate for some love and attention. The woman lovingly and patiently showed affection for the scared pup, who then went from fear to trust.
Georgina decided to take the poor dog inside her vehicle and the little animal rewarded her with nonstop face licking. She was so grateful that someone so kind had appeared and rescued her. She must have been starving for love!
Despite all that this poor pup must have gone through, her innocent heart automatically turned to love at the first sign of kindness. She blossomed in just a matter of moments!
Georgina claimed the pup as her own and named her Paula. She says Paula is glued to her like a shadow now.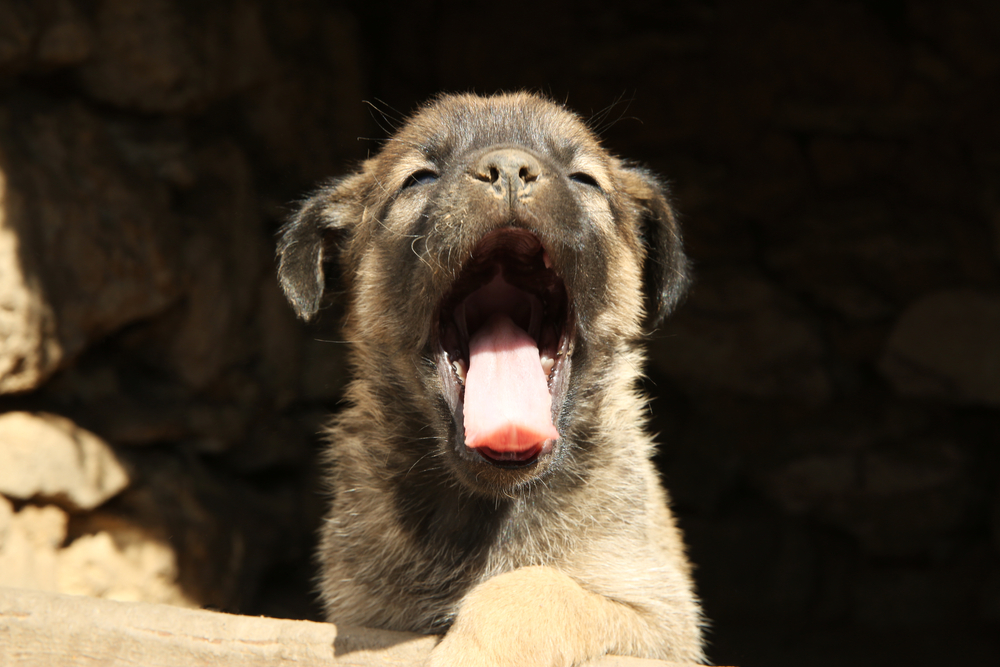 At Karmagawa and SaveTheReef we are so happy to hear about this story and see this adorable video. Animals are so pure and full of love … And unconditional love can heal broken hearts. We need to help them much more and protect them from anyone who wishes to do them harm. Thanks to this animal rescuer, the little pup is safe and has a bright future.
Do you want to know what is going on around the world in regards to the environment and its beautiful animals? Please follow us on Twitter and Instagram and we'll keep sending you more updates about animals and the environment from around the world. Share our information with your friends and family so that they stay aware, as well.
Do you have stories that you want to expose through video? If so, movies are a powerful way to get your message out.
Our friend and pro filmmaker Amir Zakeri created an online class for us to help the community learn how to create their own movies and documentaries — here's 50% off.
You'll be helping important causes, so don't hesitate. Get started now.
What do you think about this story and that Paula now has a forever home where she can be safe? Leave a comment below.
(Cover image: Monika Chodak/Shutterstock)