22 Indonesians were killed and others suffered a great loss after Mount Semeru erupted in East Java this weekend.
On Monday, the volcano continued to spew out more ash — and heavy wind and rain made it difficult for rescuers to search for any survivors.
What Happened?
Mount Semeru is one of Indonesia's many volcanoes and is one of its most active. It is the tallest mountain on the island of Java and it sits in the Pacific's "ring of fire" — an area of high seismic activity.
The volcano erupted Saturday, turning the sky dark with smoldering hot ash and volcanic gas. Residents heard an explosion and initially thought a bomb had gone off. When they looked outside, it was dark and it looked like the world was ending.
The volcanic eruption was devastating. It's being reported that at least 22 people have died and 27 others are missing.
Over 1,700 people were forced to evacuate and nearly 3,000 houses have been damaged by debris. 38 schools were also damaged.
An important bridge that connects Lumajang with the neighboring Malang district was destroyed, blocking access from the main road.
As you can imagine, the scene is horrific with a rescuer reporting three bodies — a man, woman, and child — being found submerged in cooled lava in the village of Kampung Renteng.
Take a look at these videos and pictures that we posted on Instagram. They show some of the heartbreaking destruction:
One of the videos shows a giant deadly cloud coming towards locals as they run for safety. It looks like a scene from a movie but the danger is very real to these poor souls.
The pictures we posted show dangerous lava coming down the volcano and the terrible damage that was done to houses and buildings. Mudslides occurred and killed innocent wildlife, as well.
A sand mine company's office in Kampung Renteng village has been reportedly buried from the eruption and it's believed that 15 people are trapped inside.
What Is Being Done?
Search and rescue operations have started but have also been halted due to major challenges. The heavy wind and rain are making things difficult and there has been a small fresh eruption that could endanger anyone in the vicinity. The rescue will continue Monday when things get safer.
Teams of military officers, police, and residents have already been digging through the mud to try and find survivors — or recover bodies. They only have simple tools so it has been difficult with the volcanic debris hardening. Some of the rescue workers are using only their hands to do the work.
The status of Mount Semeru is still at level two, so the residents and workers need to stay more vigilant and aware of a potential threat lurking. The initial eruption has injured at least 50 people with mostly burns and no one wants to increase the injury numbers with another eruption.
Locals have set up public kitchens and health facilities for more than 1,700 people that have been displaced. The nearby air is highly polluted so officials are asking everyone to stay at least 5 kilometers away from Mount Semeru's crater. The government is preparing a relocation process for villagers who have lost their homes.
A trauma healing team has been formed to work with children who have been affected to help them through this difficult time.
That being said, the main obstacle will be the weather. If it worsens, people in need will be forced to wait until rescuers are able to get to them.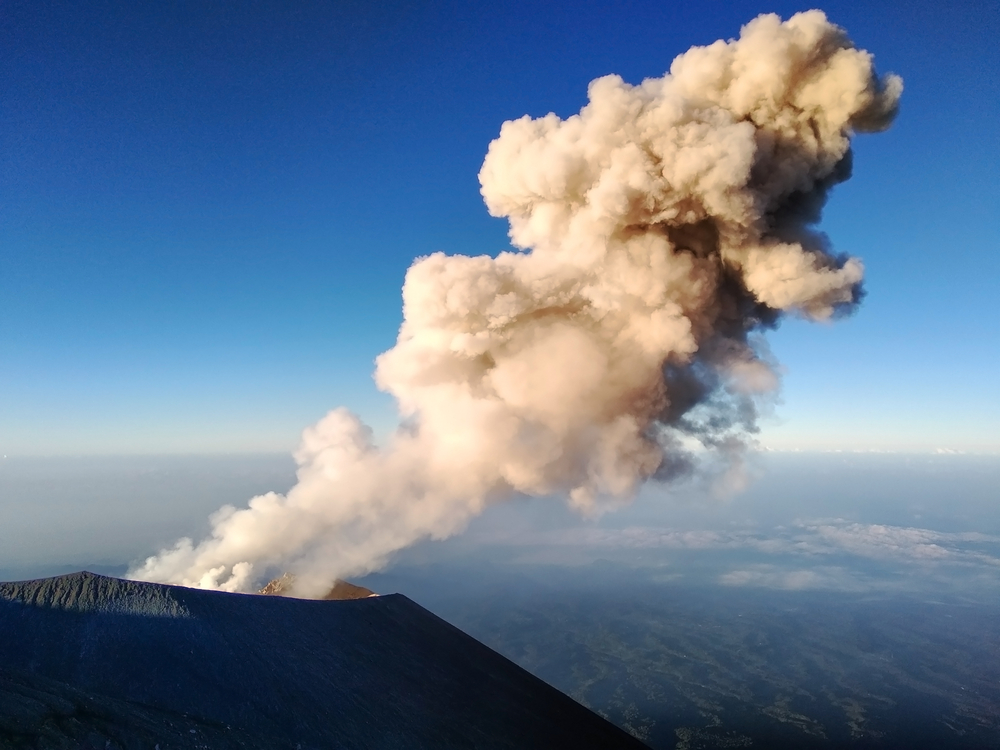 At Karmagawa and SaveTheReef, we are greatly saddened by this news and the sight of these images. We need as many people as possible praying for all the Indonesian residents that are affected. The situation is still dangerous and brave rescuers are still working day and night to help people in need. Please join us.
Do you want to know what is going on around the world in regards to the environment and its beautiful animals? Please follow us on Twitter and Instagram and we'll keep sending you more updates about animals and the environment from around the world. Share our information with your friends and family so that they stay aware, as well.
Do you have stories that you want to expose through video? If so, movies are a powerful way to get your message out.
Our friend and pro filmmaker Amir Zakeri created an online class for us to help the community learn how to create their own movies and documentaries — here's 50% off.
You'll be helping important causes, so don't hesitate. Get started now.
What do you think about the suffering and damage that the Mount Semeru eruption has caused? Can you imagine the pain of seeing your whole hometown destroyed and the people you love affected? Leave a comment below.
(Cover Image: Ralf Lehmann/Shutterstock)