The bodies of dead wolves started turning up in Oregon since February. So far, eight have been found. Now, animal lovers and state police are pleading to the public for help to stop any more senseless killings from happening.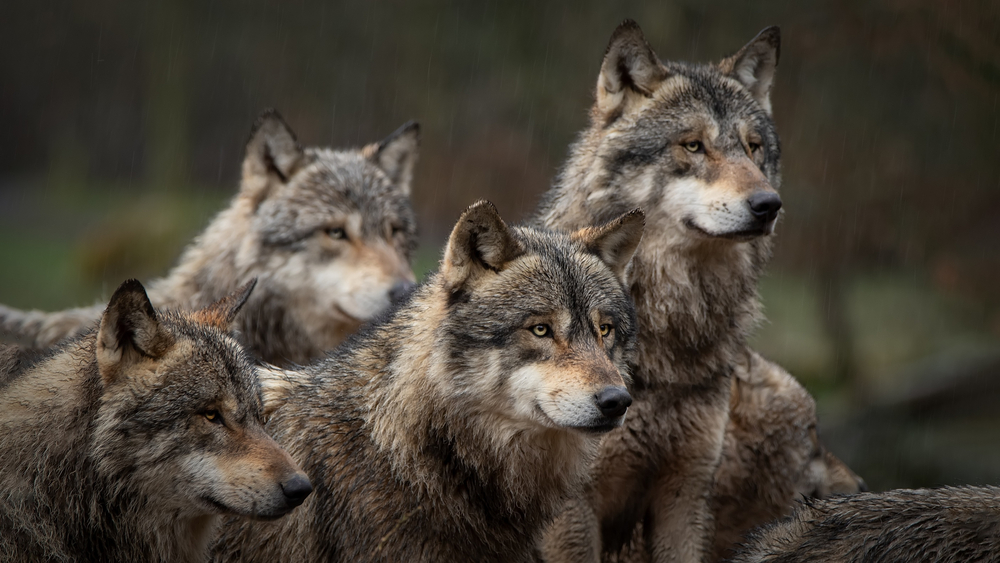 What Happened to the Wolves?
Oregon wildlife troopers found the first five bodies — an entire pack of wolves known as the Catherine Pack — in February in Union county. They concluded that the poor animals had been poisoned.
In March, they found a sixth wolf, a seventh in April, and then an eighth in July. They were all gray wolves, two females and a male.  They, too, were poisoned and found in the same county.
The wolves that were killed represent about 4.5% of Oregon's known — and already dwindling — gray wolf population … so this is a terrible loss. Last year, the state reportedly only had 173 counted wolves.
The death of the entire wolf pack is especially significant and a survey is being done by biologists to see how the deaths might affect the overall population in the coming year. Understandably, wildlife organizations and people are angry and want justice for the victims.
What Is Being Done?
The Oregon state police believe all of these poisonings are connected and have been investigating the killings for months. Unfortunately, they have exhausted all leads, leaving investigators stumped. They are not sure where to go from here and are asking the public for help through a tip line they set up.
Numerous animal protection and conservation groups are gathering together to offer a reward for information about the killings. There have been a number of donations offered for the cause and so far, the reward is up to $43,000.
The reward may be a way to get someone with valuable knowledge to come forward because poaching crimes often rely heavily on tips and information from the public in order to get solved.
In Oregon, killing a wolf is only legal if it's in self-defense. Livestock owners are told to use non-lethal means to keep wolves away from their animals. The department of fish and wildlife can also authorize lethal force in certain circumstances when other options have failed.
Why Are the Wolves in Danger?
A government-sanctioned campaign to eliminate wolves almost wiped out the gray wolf species from much of the United States in the 1950s. To fix this, there have been concerted efforts to repopulate the wolves over recent decades. These conservation and repopulation efforts have often been met with contention in Oregon, however.
None of Oregon's wolves were directly reintroduced into the state like other states that have experienced wolf population growth in recent years. Instead, Oregon's wolf population growth is the result of natural migration from other parts of the country.
31 gray wolves were brought to Yellowstone national park from Canada in the mid-1990s. This group of wolves multiplied and some of its packs spread out into Oregon. The influx of wolves has been met with backlash from livestock owners and hunters that see the wolves as a threat.
Animal protection organizations have been pushing for stronger anti-poaching legislation and its enforcement. Oregon has expanded its protection and has developed anti-poaching programs but it's not enough.
Unfortunately, wolves have been villainized and are frequently misunderstood. They are viewed as a greater threat than they actually are.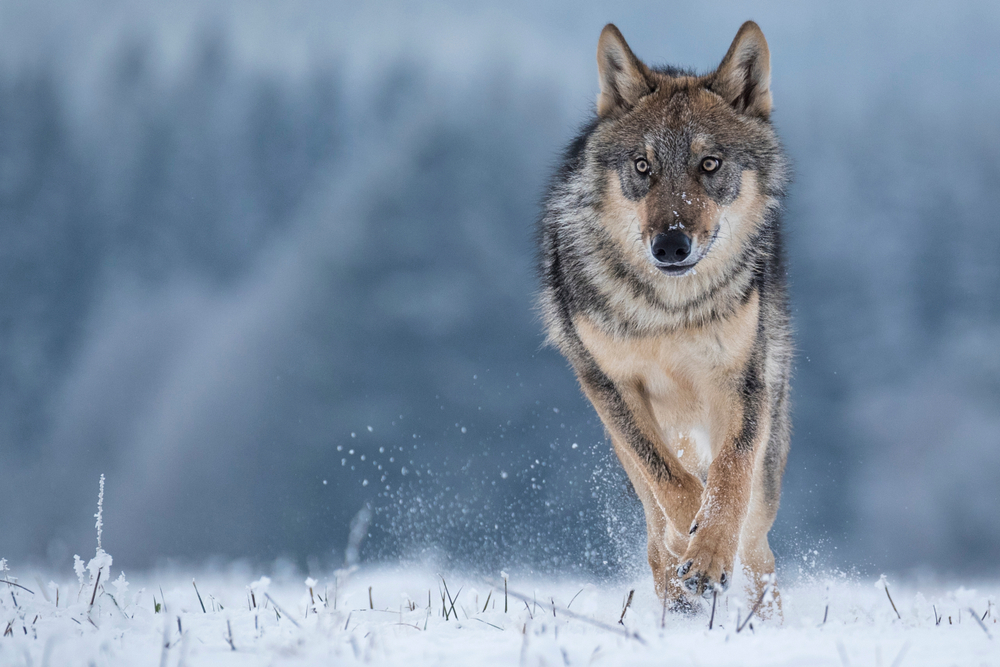 At Karmagawa and SaveTheReef we are saddened after learning of these killings. The gray wolf population has already been suffering and the killing of an entire pack of wolves just seems so senseless.  We hope that the reward leads to justice for these poor animals and we hope that more legislation and enforcement is provided so that we can protect more innocent animals.
Do you want to know what is going on around the world in regards to the environment and its beautiful animals? Please follow us on Twitter and Instagram and we'll keep sending you more updates about animals and the environment from around the world. Share our information with your friends and family so that they stay aware, as well.
Do you have stories that you want to expose through video? If so, movies are a powerful way to get your message out.
Our friend and pro filmmaker Amir Zakeri created an online class for us to help the community learn how to create their own movies and documentaries — here's 50% off.
You'll be helping important causes, so don't hesitate. Get started now.
What do you think about the poisoning of these eight wolves? What do you think about this killing of the Catherine Pack? Leave a comment below.
(Cover Image: PatrickLauzon phtographe/Shutterstock)