Homes and businesses were destroyed and more than 100 people are feared dead after a series of tornadoes ripped through several states in the Midwest and South this weekend. Take a look at these devastating pictures that we posted on our Instagram account recently.
Kentucky Has Been Hit Hard
Kentucky was the state worst hit by far and on Monday rescuers continued to search for survivors. Kentucky governor Andy Beshear announced that in his state alone there are 64 confirmed deaths and that 18 of the bodies haven't been identified.
Governor Beshear also said that there are 105 people that haven't been accounted for and at least 70 of those people are unfortunately likely dead.
The tornadoes have caused so much damage and destruction that it will probably be a week before a final death count can be reached. There is just too much rubble for rescuers to work around.
Communities and Businesses Have Been Heavily Impacted Across States
The series of storms leveled a candle factory in Mayfield, Kentucky — a city of about 10,000 people. The night-shift workers at the factory were in the middle of the holiday rush when the storms hit the area.
Afterward, downed power lines, twisted sheet metal, and damaged vehicles lined the streets.
In Arkansas, a nursing home was hit hard … and in Illinois, an Amazon distribution center was heavily damaged.
President Joe Biden approved a major disaster declaration for Kentucky on Sunday so that federal aid could be provided in at least eight counties where homes were destroyed and thousands were left without power.
With temperatures of highs in the 50s and lows below freezing, residents are suffering without heat or electricity. The infrastructure is so damaged that there is no running water and many people will have to be in survival mode.
These storms were unexpected and out of season because the cold weather normally limits tornadoes.
Many Are Mourning
The damage caused by the tornadoes has many people concerned for the families and individuals that were affected.
Pope Francis expressed his sadness over the devastating impact and a telegram was sent by the Vatican secretary of state, Cardinal Pietro Parolin, on Monday. The pope prayed for those who had lost their lives and cried for comfort for loved ones who were mourning.
Jeff Bezos, the Executive Chairman and founder of Amazon, tweeted that he was heartbroken over the loss of Amazon employees on Saturday.
Governor Beshear confirmed that he, too, had lost loved ones in the storm.
Still, there are many others who are waiting to hear whether their loved ones have made it or not. Inconsistent cell phone service in damaged areas is making it very difficult to communicate.
The Desire and Need To Rebuild
Residents at Mayfield, understandably, are anxious to rebuild so that they can get back to life again. A lot has been destroyed and many will have to start over again.
Director of the Kentucky Division of Emergency Management, Michael Dossett, said that plans for efforts to rebuild have already started. At a news conference on Sunday, he reported that work to move forward and bring new housing construction is underway  — Although he added that projects like this won't happen overnight.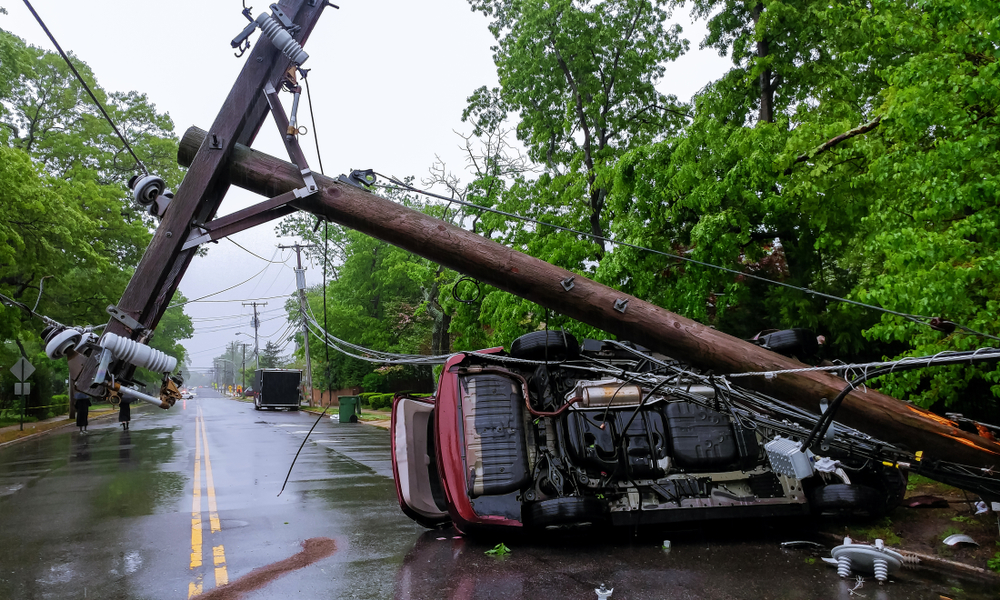 At Karmagawa and SaveTheReef we are saddened by the loss of life and the destruction that these storms have caused. Many people have lost almost everything they have been working for. With so many businesses affected, it will be hard for some to even earn a living. Please pray for not only all the people and families that have been affected … But also for all the workers that are doing their best to rescue and help those in need.
Do you want to know what is going on around the world in regards to the environment and its beautiful animals? Please follow us on Twitter and Instagram and we'll keep sending you more updates about animals and the environment from around the world. Share our information with your friends and family so that they stay aware, as well.
Do you have stories that you want to expose through video? If so, movies are a powerful way to get your message out.
Our friend and pro filmmaker Amir Zakeri created an online class for us to help the community learn how to create their own movies and documentaries — here's 50% off.
You'll be helping important causes, so don't hesitate. Get started now.
What do you think about the destruction that the tornadoes have caused in the Midwest? What do you think of the hardships and suffering that these poor people will have to endure now that they have lost everything? Leave a comment below.
(Cover Image: DedMityay/Shutterstock)