Scarce fish supplies are causing Congo fishers to turn to shark fishing, putting its shark population at major risk.
With a coastline of only about 105 miles long, there is an active fleet of 110 industrial vessels and close to 700 artisanal boats fishing the region's waters. This number greatly exceeds the Exclusive Economic Zone's (EEZ) proposed capacity of 30 industrial vessels.
The overcapacity of boats in the area is causing a great deal of stress on the marine ecosystem and fish supply.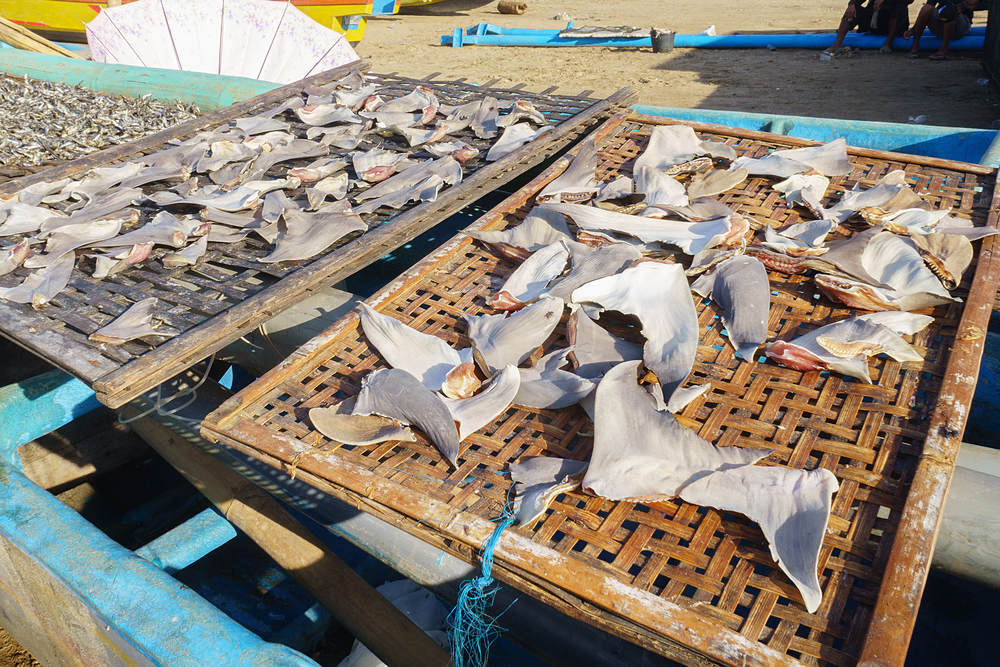 Included in these fleets are dozens of Chinese trawlers that have started fishing Congolese waters.
Local fishers state the Chinese trawlers are forcing them to find other means of making a living for their families. Part of those means is the targeting of endangered sharks. According to reports, the local fishers are harvesting 400-1,000 sharks and rays per day.
This rate isn't sustainable and is taking a heavy toll on the populations of already endangered species.
Shark populations around the world are already in danger due to industrial fishing and the demand for shark fins that are being used to make a Chinese soup delicacy.
Fins are being cut off of sharks in a practice called "finning" and then exported illegally to Asia.
Thankfully, the Congolese government has committed to working with the conservation group, TRAFFIC, and develop a National Plan of Action for Sharks so that they can — not only protect the livelihoods of their local fishers — but find sustainable solutions and prevent the local shark population from collapsing.
At Karmagawa and SaveTheReef, we're crying out for a resolution to come quickly.
There needs to be more responsibility and accountability — with the government and the fishing industry — before entire species disappear.
We must do what we can to protect the environment and all the living creatures that share this planet with us.
Please follow us on Twitter and Instagram for more updates. Pass the information with your loved ones so that they're aware of what's going on.
Have them watch this powerful video …
The director of this video, Amir Zakeri, created a course for anyone in the Karmagawa and SaveTheReef community who would like to create documentaries about the causes they care about. If you're interested, here's 50% off.
All proceeds go to great causes, so go ahead … Get started now!
What do you think about the overfishing happening in the Republic of Congo? Leave a comment below.
(Cover image: E. O./Shutterstock)