This heartbreaking video of a pod of dolphins swimming through a large oil slick just off the coast of San Diego was originally posted to Instagram by @dolphindronedom.
You can see our re-post with the full caption here:
When the video was posted there were no reports of an oil slick in the area. Those who posted the video called local authorities to seek answers. Their attention caused an investigation into the matter.
After flying over the area, the US Coast Guard spotted an oil spill that spanned at least 3 miles off the San Diego coastline. Authorities confirmed that the oil slick was due to at least 100 gallons of fuel being spilled into the ocean. They were not able to confirm where the fuel had come from, but they did deem the spill as "unrecoverable". They also said it would dissipate in time.
While the Coast Guard did fly over the region to investigate, it seems the oil slick they reported was not the same as the one in the video. The oil slick in the video showed an affected area closer to 50 miles long. A spill of that magnitude has yet to be confirmed by the Coast Guard, meaning there is a second, exponentially larger oil slick somewhere nearby.
Any oil in the ocean, no matter how small, is terrible for marine life and has harmful long-lasting effects. If that second spill does cover 50 miles as the post claims, the damage caused is almost unimaginable. We must do better for our oceans!
It's hard to imagine what might have happened if this video was never posted, or if these poor dolphins had never been spotted. All it took was one concerned citizen, using their platform and voice to sound the alarm, and the proper authorities were moved to action. This is why it's so important to speak up in the face of environmental harm. Your voice can spark positive change!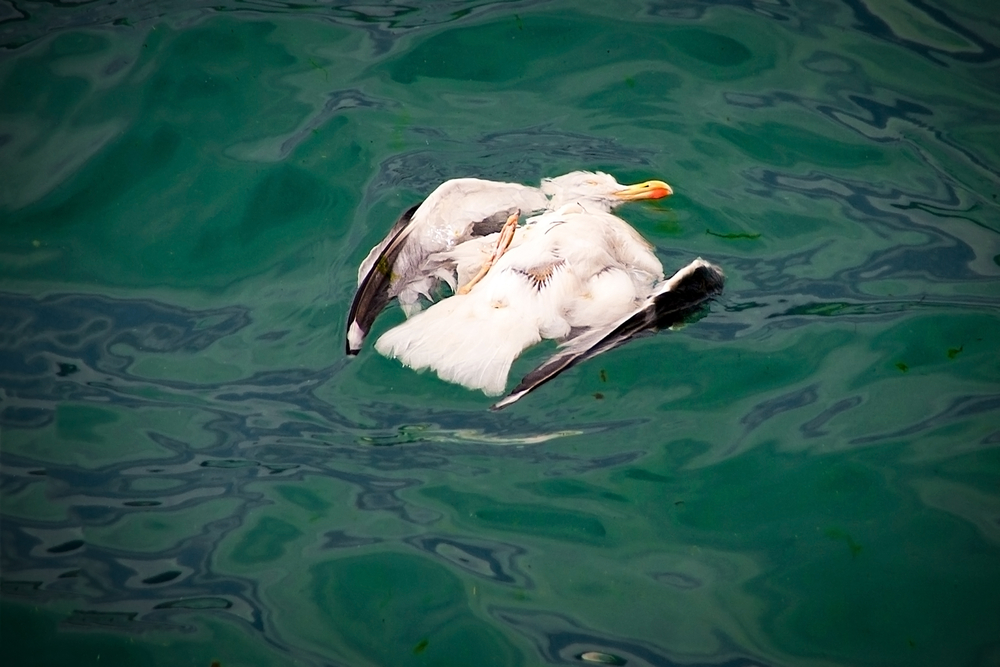 We at Karmagawa and SaveTheReef are committed to seeing the end of marine pollution. We share stories like these to lend our voice to the voiceless, and we hope to one day see the end of harmful oil spills in our beautiful oceans.
Follow us on Twitter and Instagram to see more updates like this. Share this information with your friends and family so they can keep up with the positive changes happening locally and worldwide to improve the environment and the lives of animals everywhere.
Do you have stories that you want to expose through video? If so, movies are a powerful way to get your message out. Our friend and pro filmmaker Amir Zakeri created an online class for us to help the community learn how to create their own movies and documentaries — here's 50% off.
You'll be helping important causes, so don't hesitate. Get started now.
How can we do better for our oceans? We would love to hear your thoughts! Leave a comment below! 
(Cover image: dimitris_k/Shutterstock)