Like something out of a movie, Mount Nyiragongo erupted for the first time since 2002, killing at least 37 and displacing tens of thousands.
Located in the Democratic Republic of the Congo (DRC), the active volcano began spewing smoke, lava, and ash on Saturday, May 22. Mount Nyiragongo, which is altogether responsible for more than 600 deaths, continues to be one of the world's most active and deadly volcanoes. Its recent activity has sent tens of thousands fleeing for their safety, with hundreds of thousands more under threat of evacuation.
Check out these vids and pics …
Most people affected by this recent eruption live in the city of Goma, which boasts a population of over 2 million. Ten neighborhoods in the city are currently under orders to evacuate by the governor, as the Congolese fear the volcano could erupt again. The populations of those neighborhoods combined total about 670,000 people.
Evacuees are fleeing to nearby cities, carrying their possessions with them as they escape on foot, in cars, on motorbikes, and in boats. Neighboring cities, including Sake and Rwanda, are actively receiving these refugees.
In the chaos, some 1,000 children have been separated from their families and were reported missing. Thanks to UNICEF, 700 of these children have already been reunited with their families. Those children whose families have not yet been found are being placed in temporary foster homes, while an additional 170 missing children have yet to be located.
The needs of those fleeing from the volcano's destruction include food, hygiene, and sanitation items, as well as services for child protection, education, and healthcare.
The United Nations Food and Agriculture Organization (FAO) is currently seeking to raise $1.25 million to help the Congolese get the help they desperately need.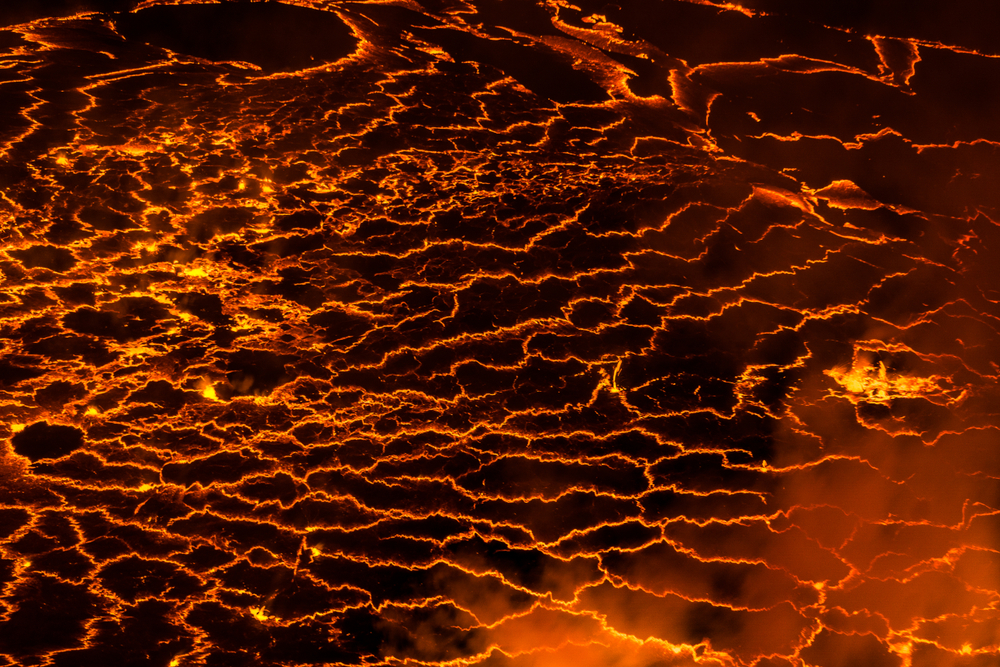 At Karmagawa and SaveTheReef, we care deeply for all those affected by this disaster. Our prayers are with the families who are evacuating, the children who are lost or missing, and for the ones in the trenches, trying to help in whatever capacity they can. Our hearts go out to those families who have lost their homes or loved ones to Mount Nyiragongo. You can help by sharing this story and raising awareness.
Do you want to stay informed of news and events about animals and the environment from around the world? Please follow us on Twitter and Instagram and we'll keep sending you more updates. Share this information with your friends and family, so they can stay informed of all the latest Karmagawa news.
Do you have stories that you want to expose through video? If so, movies are a powerful way to get your message out.
Our friend and pro filmmaker Amir Zakeri created an online class for us to help the community learn how to create their own movies and documentaries — here's 50% off.
You'll be helping important causes, so don't hesitate. Get started now.
What do you think of this disaster in the DRC? Do you know of a way others can help? Let us know by leaving a comment below!
(Cover image: Kostyantyn Storozhenko/Shutterstock)